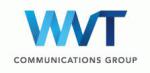 WARWICK, NY -- (Marketwire) -- 05/04/12 -- Warwick Valley Telephone Company (NASDAQ: WWVY) (referred to as WVT Communications Group), the parent company of leading cloud communications pioneers, will release financial results for its first quarter ended March 31, 2012, on Friday, May 11, 2012, at 9:00 a.m. eastern and will conduct a conference call on the same day at 10:00 a.m. eastern.
The conference call will be hosted by WVT Communications Group's President and CEO Duane W. Albro and Chief Operating Officer David Cuthbert. Investors and other interested parties can listen to the call by dialing the participant numbers of 877-317-6789 (toll free) or 412-317-6789, no access code required, approximately 10 minutes prior to the start of the conference call. The conference call will also be webcast live on the WVT Communications Group website at www.wvtcg.com.
A replay of this conference call will also be available by dialing 877-344-7529 (toll free) or 412-317-0088, access code: 10013984, beginning 1:00 p.m. eastern on May 11 through May 28, and via the investor relations section of the Company's website.
About WVT Communications Group:
WVT Communications Group is a world technology leader in providing cloud-based Unified Communications (UC) solutions for small, medium and enterprise businesses. The Company has maintained a tradition of paying dividends to shareholders for 104 consecutive years. Founded in 1902, the company has continued to adapt and remain on the forefront of technology, chiseling its position among the most stable and respected communications vendors on the globe. Moving forward, it is forging the new model that communications providers, large and small, are striving to emulate. WVT Communications Group is merging new innovations, such as those from Alteva and USA Datanet, with proven technology from industry leaders like Microsoft, Cisco, BroadSoft, Panasonic, and Polycom to build the ideal hosting architecture for communications.
Through its USA Datanet (targeting businesses under 35 employees), Alteva (targeting businesses over 35 employees and those with branch offices), and Warwick Valley Telephone (a highly respected traditional telecom provider turned premier regional broadband company) businesses, WVT Communications Group is enabling businesses of any size to communicate more efficiently with hassle-free communications tools. By overlaying a UC division on its stabile, regional broadband company, WVT Communications Group has positioned itself in front of its peer legacy telecom companies and created an evolutionary change in its strategy. With this, the company may offer its residential customers a similar suite of UC applications and services for use in a home environment that its business customers can enjoy. Visit www.wvtcg.com or call 855-U-GO-CLOUD.
All trademarks are the properties of their respective owners.
Safe Harbor Statement
This press release contains "forward-looking statements" within the meaning of Section 27A of the Securities Act of 1933 and Section 21E of the Securities Exchange Act of 1934, including statements, without limitation, regarding expectations, beliefs, intentions or strategies regarding the future. WVT intends that such forward-looking statements be subject to the safe-harbor provided by the Private Securities Litigation Reform Act of 1995. Such forward-looking statements involve known and unknown risks, uncertainties and other factors that may cause WVT's actual results, performance or achievements or industry results to be materially different from any future results, performance or achievements expressed or implied by such forward-looking statements. Such factors include, among others, the following: general economic and business conditions, both nationally and in the geographic regions in which WVT operates; industry capacity; demographic changes; technological changes and changes in consumer demand; the successful integration of WVT's acquired businesses; existing governmental regulations and changes in, or the failure to comply with, governmental regulations; legislative proposals relating to the businesses in which WVT operates; reduction in cash distributions from the Orange County-Poughkeepsie Limited Partnership; competition; or the loss of any significant ability to attract and retain qualified personnel. Given these uncertainties, current and prospective investors should be cautioned in their reliance on such forward-looking statements. Except as required by law, WVT disclaims any obligation to update any such factors or to publicly announce the results of any revision to any of the forward-looking statements contained herein to reflect future events or developments. A more comprehensive discussion of risks, uncertainties and forward-looking statements may be seen in WVT's Annual Report on Form 10-K and other periodic filings with the U.S. Securities and Exchange Commission.
Company contact:
Duane W. Albro
WVT Communications Group
President & CEO
(845) 986-2100

Investor contact:
Jordan Darrow
Darrow Associates, Inc.
(631) 367-1866
Email Contact